EMC and MICROWAVE POWER AMPLIFIERS
TWT amplifiers, pulse solid state amplifiers, TWT pulse amplifiers
power amplifiers in high frequency solid state, Powers up to 1 kWatts CW. Frequency: up to 100 Ghz
Solid state power amplifiers: transistorized amplifiers for EMC, RF, class A (10 kHz-6 GHz) applications, more than 100 models. RF power from 16 W to 12 kW. ISO 9001 certified. French manufacturing. www.prana-rd.com
EMC , IoT , 5G+ , WIRELESS TESTING ANTENNAS
EMC antennas, neaf field probes www.com-power.com
Specialists in double ridge and quadripole antennas EMC antennas, broadband antennas expert. www.rfspin.cz
EMC Antennas Manufacturer: hors antennas, loops antennas, log periodical, biconical..
INJECTION PROBES , CURRENT PROBES, LISN, CDN, TEM CELLS
For 50 years, Fischer Custom Communications has offered a wide variety of instrumentation products: specialized transient protection devices, RF test and measurement instruments and EMP test systems.


RF test and measurement instruments are used to ensure that electronic equipment complies with European and Asian FCC, FAA regulations for electromagnetic emissions and immunity. Test and measuring instruments for:
Clamps, calibration jigs, current probes, LISN, CDN, capacitive clamp… all equipment is supplied with A2LA calibration certificate.
CISPR 32
MIL-STD 461 C,D,E,F
CISPR 25
J-1113-2
DO-160 C,D,E,F
J-1113-4 ISO11452-4
IEC 61000-4-6
1752-2

SHIELDED CAMERAS, ANALOG FIBRE OPTIC TRANSMITTERS
Optical modules, Optolan, analog signal transmission, Automotive application transmitter, dAV transmission, digital signals. Shielded camera.
Point-to-point optical link, several optical transmitter solutions
Modules High Speed, Low Speed, Lin
RF EQUIPMENT AND EMC ACCESSORIES
LISN, shielded CDN, absorbing clamp, current probe, calibration fixture, transit limiter, pre amplifiers. www.com-power.com
Switch unit Radiswitch®, Signal generators Radigen®, Power meters Radipower® 6 or18 GHz, pulse or CW, CDN CPL serie. www.raditeq.nl
3 GHz or 6GHz RF Arbitrary Signal Generators DSG series – Amplitude from -130 dBm to +13 dBm – AM/FM/ΦM modulation as standard and optional IQ

Manufacturer CDN, RSIL, Pre-amplifier

EMC & RADIO softwares for immunity and radiated applications. Civil and milatary standards. Monitoring video software also available www.accsys-fr.fr

Manufacturer of mats and turntables for anechoic chamber and open field sites, as well as field probe stand. www.maturo-gmbh.de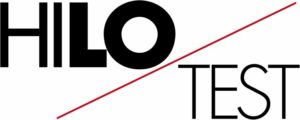 Full range of equipment: ESD gun, EMC bench for Automotiv test, conducted immunity generators , generators compliant with 61000-4-2, 61000-4-4, 61000-4-5, 61000-4-9; 61000-4-10; 61000-4-11 ; 61000-4-12 61000-4-18, 61000-4-29- ISO 7637-2.

HEMP GENERATORS , FAST HIGH VOLTAGE GENERATORS

Pulse generators, for electromagnetic susceptibility tests according to MIL standards, especially for MIL-STD-461 CS106, CS114, CS115 and CS116. Also: TEM cell
SHIELDED SOLUTION/ABSORBER/SHIELDED ROOM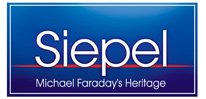 Anechoïc chamber, shielding solution, absorber, reverberating chamber
Raditeq® Field Probe 10 , 26 and 40 GHz
Electric and magnetic field monitor. www.maschek.de